Royal Park
Almaty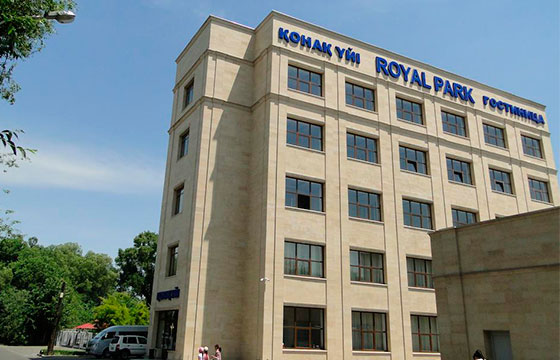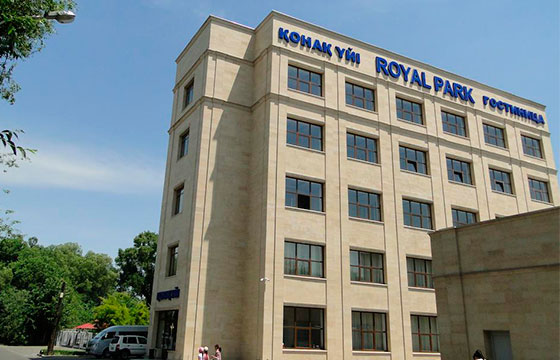 ROYAL PARK hotel is a modern, cozy and compact hotel, located near a picturesque park area overlooking the mountains.
The Hotel has a cozy cafe with European and Oriental cuisine, a continental breakfast is served every morning from 07:00 to 10:00 in the hotel cafe or in the rooms.
Near the hotel there is a shopping and entertainment center.
The hotel is open since 2014, the last redecoration in 2017.
Location: The Hotel is 6 km away from Almaty International Airport, 800 m away from Almaty-1 railway station and 9 km away from Almaty -2 railway station.
A T T E N T I O N!
Foreign citizens arriving in the Republic of Kazakhstan are required to pay a BED TAX in the amount established by the Government of the Republic of Kazakhstan.
The bed tax is not a hotel income tax and is not subject to VAT. Please specify the currently set amount of the fee directly at the hotel.
Foreign employees of organizations that have official registration on the territory of Kazakhstan are exempted from paying a bed tax provided that they can demonstrate all the necessary documents when they check in at the hotel.
For an incomplete day of accommodation, the bed tax for foreigners is charged as for a full day of stay.
Number of rooms: 5-storey building, number of rooms is 57
53 Transformer rooms (Standard 1 king-size double bed),(Twin 2 single beds)
4 Standard rooms (1 king-size double bed).
Services:
Laundry
transfer (up to 11 people).