Royal Park
Almaty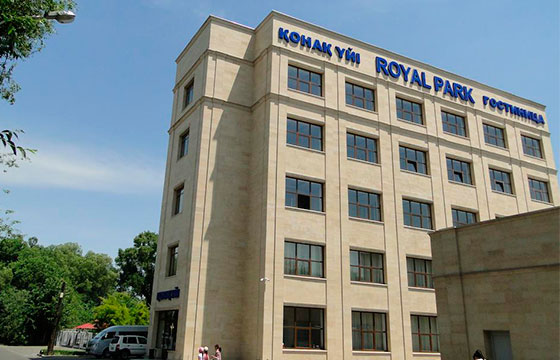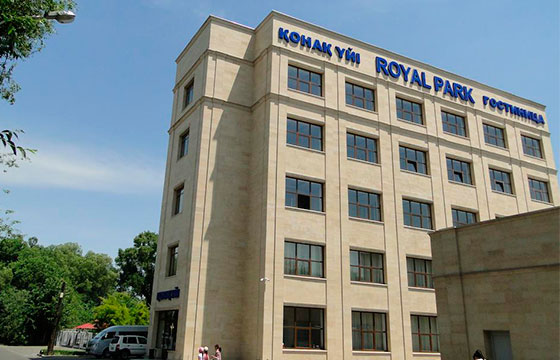 ROYAL PARK hotel is a modern, cozy and compact hotel, located near a picturesque park area overlooking the mountains.
The Hotel has a cozy cafe with European and Oriental cuisine, a continental breakfast is served every morning from 07:00 to 10:00 in the hotel cafe or in the rooms.
Near the hotel there is a shopping and entertainment center.
The hotel is open since 2014, the last redecoration in 2017.
Location: The Hotel is 6 km away from Almaty International Airport, 800 m away from Almaty-1 railway station and 9 km away from Almaty -2 railway station.
Number of rooms: 5-storey building, number of rooms is 57
53 Transformer rooms (Standard 1 king-size double bed),(Twin 2 single beds)
4 Standard rooms (1 king-size double bed).
Services:
Laundry
transfer (up to 11 people).